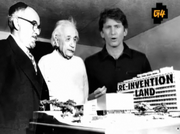 Welcome to the Founders help section were you can ask the Founder a question. Please understand that at the moment we have no form system but I'm working on it for beta test, during beta any page that is using beta system may have issues and can be tempremental - but we will state if its a beta page with an beta image. Anyways please just use the comment boxes to ask questions.
And, blah blah blah. Since Fraser made this look so trashy I will fix it for him. On this page you can get help frm the top dog. But don't bother him unneccesary. Any other question go on the Staff Help with me, Elena, who checks it every day and will get back to you as fast a greased lightning.
But if you have a techincal question, one I can't answer or something like that, oh, and death threats, come to this page. Otherwise leave him alone. You won't get answer back till next year. That's why. Trust me. I'm Admin and my messages don't get responded to.
Dump it all in the comments box and Fraser will get around to you eventually...
Got an Edit B?... 19:25, February 4, 2012 (UTC)
Please give me a working day to answer any of your questions but this can be changed depending on what I have on my plate, you may be lucky in the fact that a may be on on the weekend but don't expect this to happen.
Yes he will try to help you but he had other things to do. Unlike me. So I will probably see all the questions before. And I'll inform him. Get him to answer...
Got an Edit B?... 12:11, February 8, 2012 (UTC)