Update log from the Founder: Mr Fraser Gutteridge - Updated on Date - 4/01/12 Time - 13:22 Uk time
Edit
After a long and happy Christmas of 2011 we are brought to the new year 2012 which i'am sure will be just as jam packed as last year and i hope it will just be as fun.
With a new year start i will be pushing to build the wiki in many ways posbbile and i have started to do this by getting some staff to help.
Admin and Bureaucrat
Harry Flynn - A Uncharted wiki fan but thinks big for this wiki: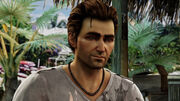 Admin
Geopsych - Made many edits on many wikis and advised by my right hand man - So he will be a Great help in building this wiki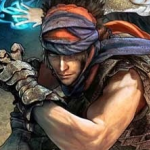 Lets join together and build this wiki.
Happy new year everybody
fjgutteridge 13:41, January 4, 2012 (UTC)
This is not a full article due to construction. Please find that there will be a full starting one soon.