Introduction:
Hey! Elena here! This page is where I discuss my thoughts of the month and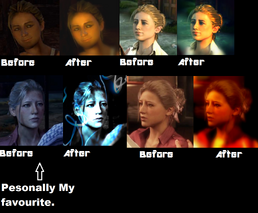 talk about the Wiki. I hope people actually like them. Feel free to comment! The 1st one has been posted and we are off! And I'll do them monthly. Some might be long. Some short. Most crap. Anyway...
Also I'll be having interviews with various members of the Wiki. This can range from Users (if we get any) but it will mainly be with Admin. If anyone has any questions for me to ask, just go to my 'Message Wall' and create a talk called 'Interview' and I'll look at your questions, record them and put them in the interview. If I get loads I'll move them along an interview but they will get asked. I promise. See below for all the Issues and Interviews. Updated Reguarly. New Issue and Interview each month.
Issues:
Issue 1: A Rock and a Hard Place (January 2012)
Issue 2: Blogs, Strikes, Badges and an Irrelevent Road Trip (February 2012)
Issue 3 *(Jordon Special)*: A Dead Badger, Coldplay, Court Cases and Geopsych (March 2012)
Issue 4: None due to extreme Issues on the Wiki. (April 2012)
Interviews:
January Interview (None due to the idea not
having been thought off.)
February Interview (Harry Flynn - Deputy) Coming Soon.